I realize this post is looong overdue- I cannot believe that it's been almost a year since my last update. :( It's been a crazy year, with many ups and downs and many, many changes. I'm not sure if they're good or bad.. But who really knows, only time will tell. In the meantime, I'll just keep moving forward!
Recently, I started using Instagram and... it's great! I never really got into the hype before, but now I realize what a mistake that was. I love how
easy
it is to upload and keep track of all the pictures I take. (I take way too many, oops!) Here are some pictures from the past few days: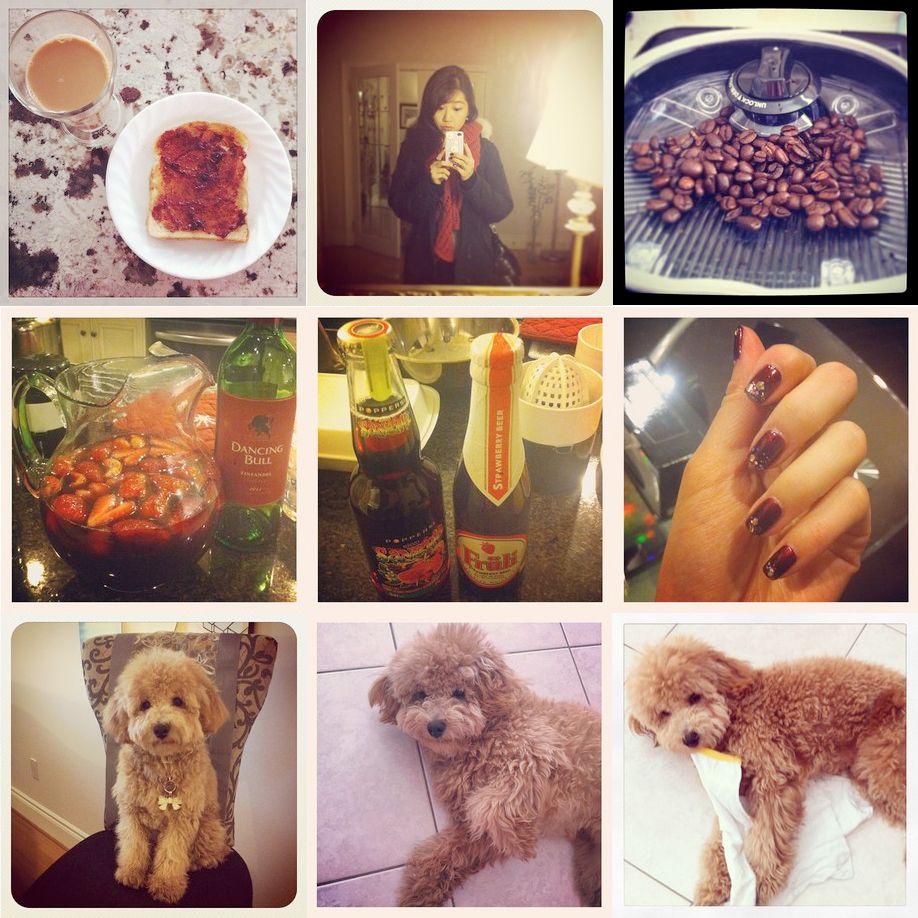 coffee and toast for breakfast // selfie before heading out // coffee beans
+ red wine sangria // beer tasting // nails for the week
++ 3 pictures of Teddy being adorable!
For more pictures, check out and follow my updates on instagram!
tiffiemonster@instagram
That's it for now- Hope to update soon with more pictures of food and other adventures!